This article will help you navigate MBO's marketplace to find and apply for new projects and opportunities.
Welcome to the next way of working
Leading companies turn to MBO's marketplace for highly skilled and experienced independent talent. For such professionals, joining our platform is a powerful first step toward excellent opportunities and greater control over their careers.
After registering and creating an account, setting up your profile makes you visible to recruiters and engagement managers looking for talent. 
Show off your skills


Stand out amongst the competition and engage quicker with managers at top companies by adding relevant skills to your profile.



Build your pipeline


Be notified when projects matching your skills and expertise become available so you can build your pipeline with new or existing clients.


Stay in control
Express interest in projects that meet your business growth strategy. Work with managers to finalize your rate and contract terms.
Haven't signed on yet?
Otherwise, let's review how to search and apply for open projects.

Finding opportunities
How do you start searching for projects in MBO's marketplace?
Once your profile has been completed, the Sort By dropdown is your friend. Underneath will be a list of available project opportunities pre-sorted by relevance.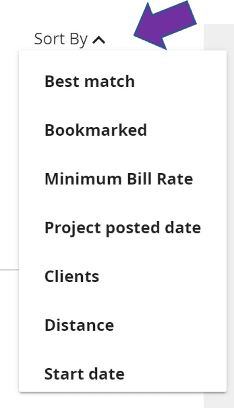 From there, our Filters feature is also very useful. Including project date, client, bill rate, location, and skills, they allow you to target opportunities based on your preferred criteria.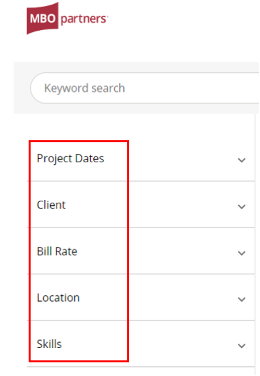 Now that you're looking at listings, learn more about any opportunity by clicking on its title (shown in green). You can also bookmark it to easily review later.

Next, you'll see a project description, which includes the skills and experience required, plus other details.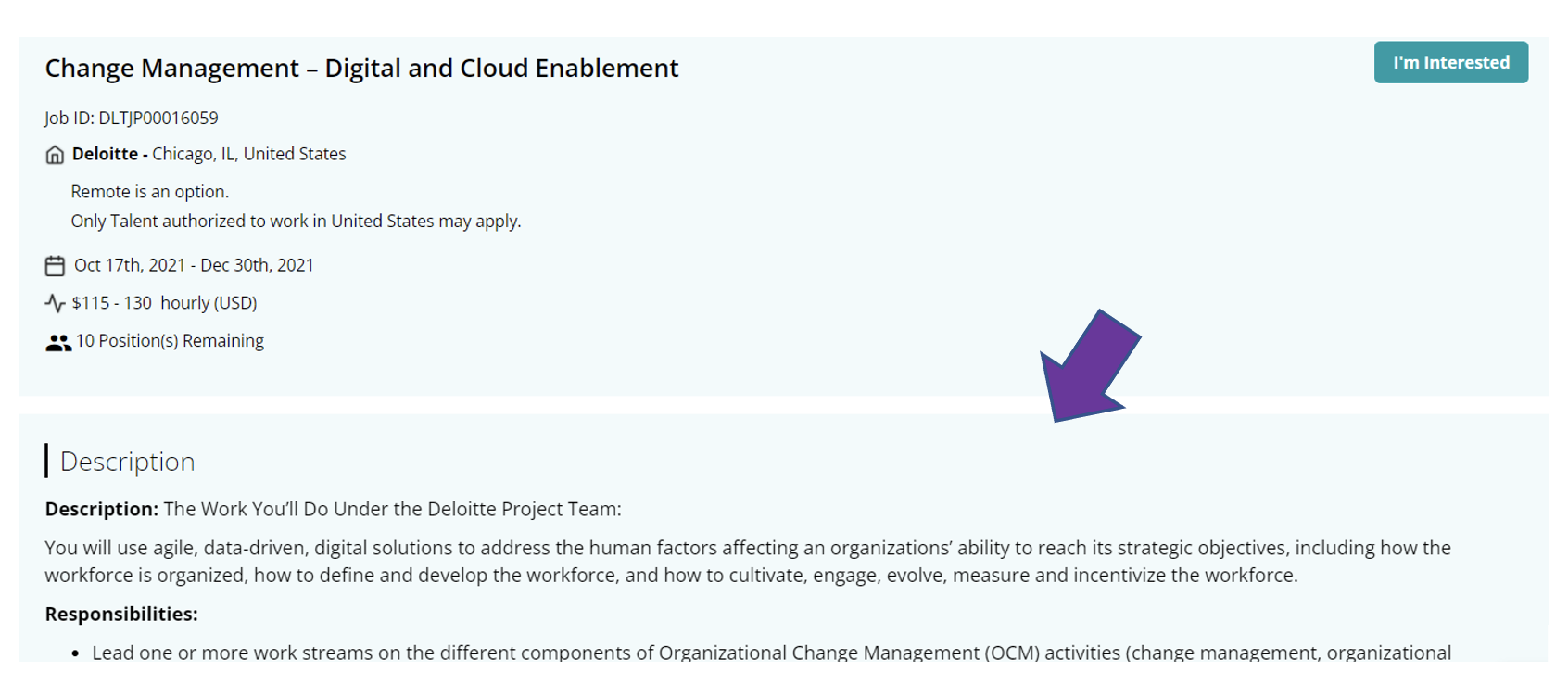 And keep in mind that new projects are posted frequently. If you don't see what you're looking for today, rest assured we are always working closely with our enterprise clients to find projects that match your skills.

Applying for projects
Once you spot an appealing opportunity, we make pursuing it nearly effortless. Simply click I'm Interested in the project details, submit answers to the screening questions, and the assigned recruiter will be notified of your interest.

The recruiter will then reach out directly to continue the process if they feel your background and experience are a good fit for the needs of the project.
Remember, meanwhile, that not hearing back doesn't equal negative feedback. A project may have been assigned to another independent professional or put on hold at the last minute. Keep searching — and save searches to be automatically alerted about new opportunities.

Saving searches saves time
We have two ways to easily save a search. Number one, enter what you're seeking in the search bar then click "Save your Search":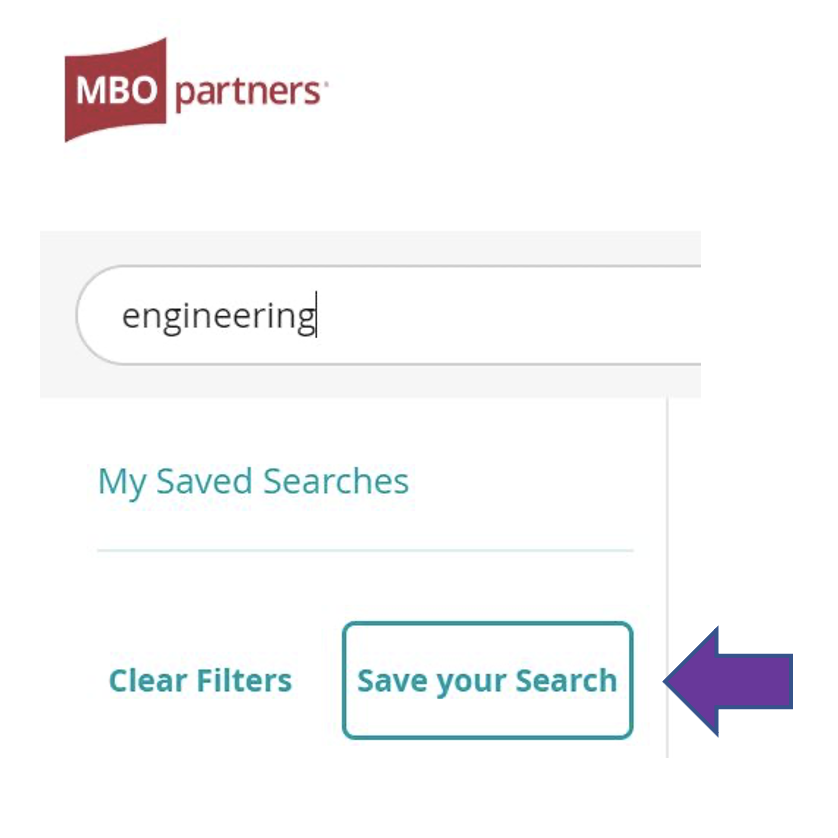 The other method is to save a search using our filters.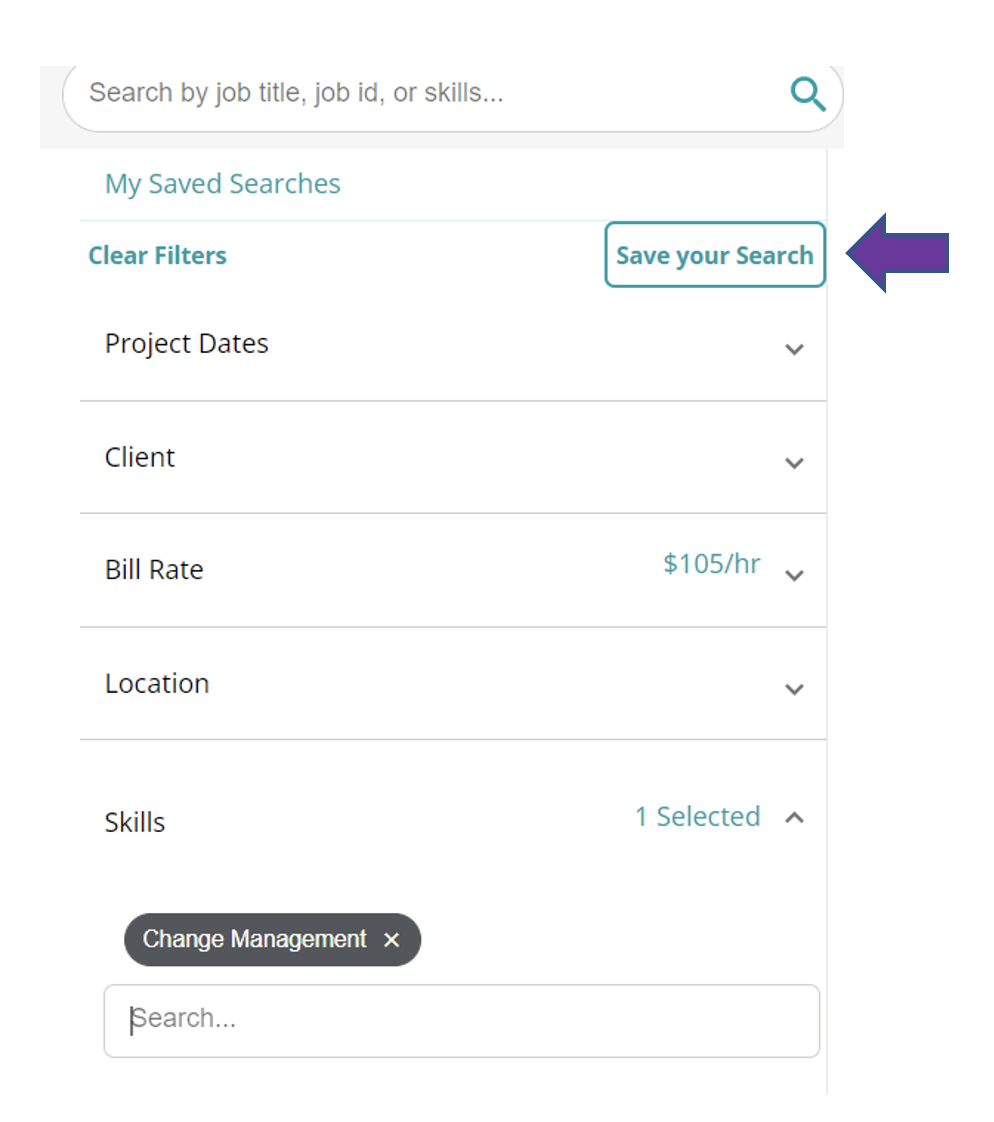 After saving a search, you will be prompted to name it and select if you would like to receive notifications, and how often. 

Accessing additional resources and support
As you use MBO's marketplace to find projects with top companies, we also encourage you to visit our website for useful tips and resources focused on building and growing your business.
Visit our 

Insights

and filter by topic, such as Building client Relationships, Business Management, Networking, and Professional Development.

Visit our 

Blog

 to find blog posts on Growing Your Business, Marketing Your Business, Contracts and Finance, Self-Employed Benefits, and more.

Subscribe to our blog

 

to receive weekly emails of new content published for independent professionals. 
As you build your business, we will also occasionally reach out with other helpful tips and guides.

Any questions not covered here? Need some direct assistance? Always feel free to connect with an MBO Care Team Member directly.  Our business is helping yours thrive.